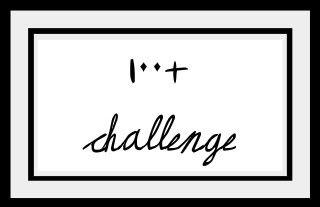 This is NOT the sign up page.
If you'd like to sign up for this challenge, click
here
.
Although it isn't required, some bloggers like to link their reviews when participating in a reading challenge. That's the purpose for this post. Use the Mr. Linky Widget to link your review page.
Posting reviews for this challenge is optional.