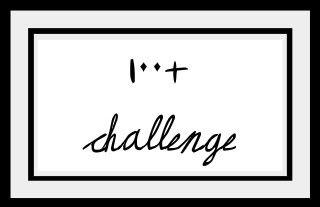 Ready for the Big-Daddy-Challenge? If you are aiming to read a hundred books or more in 2011, this is the challenge for you. To make it more friendly, I'm structuring the challenge in levels.
25+ Challenge: You rock.
50+ Challenge: You are a reading machine.
75+ Challenge: You are a frickin' marvel.
100+ Challenge: The world has never seen your equal.
Sign Up Page
Post Your Reviews